DIFFERENTIATED LAUNDRY SERVICE ACCORDING TO THE USE OF THE BOAT:
Private and personal boats;
Charter boats;
Prices are subject to the service required by the client.
We carry out the collection and delivery service on the boats.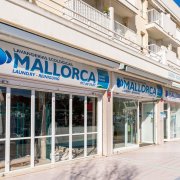 ECO FRIENDLY LAUNDRY MALLORCA
We are a versatile company, and that is our competitive advantage: we adapt to the specific needs of each client, whether big or small. In this way, we are able to customize our services and meet all your needs.